Confession time: I am not a Game of Thrones fan.
Yet I probably know as much about it as the true fan-people. If you are on social media, you can't get away from the Game of Thrones memes and GIFs. In real life, my dad loves the show (until the finale) and so do the majority of my friends. I've gotten stuck in the middle of heated discussions over that week's episode or conspiracy theories. I even watched a few episodes occasionally. But, for the life of me, the show could not hold my interest.
Well, except for the memes.
With badass women, court politics, dragons, and morally gray characters backstabbing one another, I should have liked Game of Thrones more than I did. Ultimately, I boiled it down to having a beef with the show. While I was at college, my dad put a TV in my bedroom so he could watch the show in peace because my mom hated it. Every time I came home, I was banished from my own room on Sunday nights. The reviews claiming the show portrayed graphic violence against women and mentions of incest didn't help much. Needless to say, from then on, Game of Thrones was tainted for me.
Except my blog needs content and I need to write or I will explode. Shanah provided an outlet when she posted the Game of Thrones book tag on her blog recently. She didn't tag me, so I tagged myself.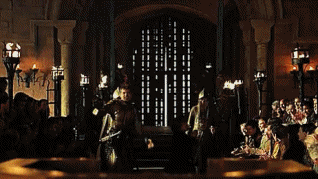 Before we go further, I should also mention that I only know maybe five of the families listed in this tag. So, I have no idea what their family mottos mean.
To the tag!
House Lannister (Hear Me Roar): Name a book that you originally loved but, upon a reread, you realized it wasn't so great after all.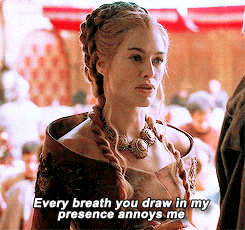 I think most people can attest to this, but Twilight by Stephenie Meyer. I reread the book about two years ago randomly during a long reading slump, then ended up putting it down after a hundred or so pages. Unlike most people, it was not so much the borderline toxic, obsessive relationship. Back in the day, I was Team Jacob, so Edward Cullen was already a dickhead. It was the cringey, boring writing style that made me give up. I couldn't do it. But I didn't change my high star rating on Goodreads. I loved it as a teenager and, as flawed as it might have been, a lot of good came out of the Twilight saga.
House Stark (Winter is Coming): Name your most anticipated read for the year.
Easily Capturing the Devil by Kerri Maniscalco, the final book in the Stalking Jack the Ripper series. I am deliberately putting off reading Escaping from Houdini solely for the purpose of preventing a book hangover or having to wait too long for the next book. Another close contestant is Teeth in the Mist by Dawn Kurtagich. Except I don't want to read it too soon, since it seems she takes a while to write books and she's from England, making the wait longer than others.
House Targaryen (Fire and Blood): Name a book that you felt completely slayed with fantastic characters, plot, pacing, etc.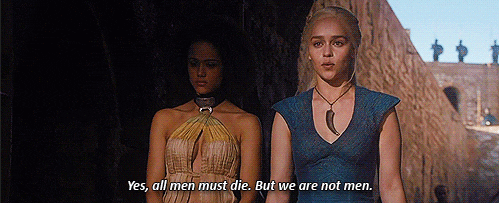 A completely unexpected book that slayed me earlier this year was A School for Unusual Girls by Kathleen Baldwin. I went into it expecting a fun historical romance with spies. Instead, I got a group of strong, independent girls with their own talents and intelligence, swoon-worthy guys, and a fast-paced plot. It was a library book I read, though you can bet I will be buying my own copy, as well as the rest of the books currently out in the series.
House Baratheon (Ours is the Fury): Name a book that ended with a cliffhanger that genuinely pissed you off.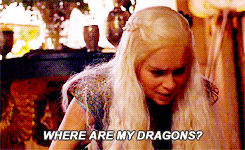 I won't say I was pissed off, but I was not entirely satisfied with the ending of The Blood of Olympus by Rick Riordan, the final book in his Heroes of Olympus series.
House Martial (Unbowed, Unbent, Unbroken): Name a book or series that's been on your TBR since the dawn of time.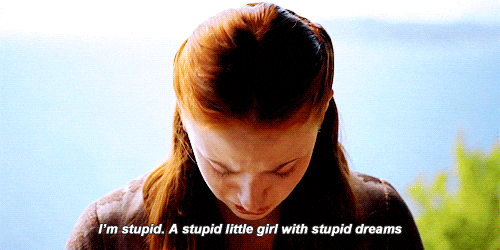 The Shatter Me series by Tahereh Mafi, the Anna and the French Kiss trilogy by Stephanie Perkins, and the Selection series by Kiera Cass. The first two I currently have checked out from my local library, while the Selection series I plan to read, also from the library, later this summer. I've had these books on my Goodreads TBR for years, ever since I discovered BookTube and I was brought into a platform that introduced me to a plethora books I might not have found otherwise.
House Boulton (Our Blades Are Sharp): Name the most graphic or disturbing book you've ever read.
Horns by Joe Hill, which follows a young man, Ignatius, who was accused of raping and murdering his long-time girlfriend. A year after her death, Iggy gets drunk, pees on a statue of the Virgin Mary, and wakes up the next morning with horns protruding from his head. The magic of the horns compels people to reveal their deepest, darkest, most disturbing, most lustful, and sometimes grossest desires to Iggy. Thus, he intends to use them to track down his girlfriend's real killer. And, in case you are unaware, Joe Hill is the pen name for Stephan King's son. So, yes, like father, like son in terms of all that is graphic and messed up.
House Tyrell (Growing Strong): Name a book or series that gets better and better with every reread.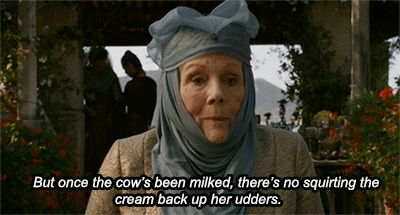 Admittedly, I don't reread books or completed series often enough. The ones I have reread have been only once or twice, and my feelings didn't change. However, a book I reread last year, but in a different format, was Speak by Laurie Halse Anderson. It was published in a graphic novel format last year.
Emily Carroll's artwork added something more to Speak instead of taking something from it. She used a black-and-white art style that resembled the bleakness throughout the story. Yet the way she drew the characters, particularly Melinda, empathizes how young they all are going through and doing things like this. I don't know if that makes any sense.
Are there any other fake Game of Thrones fans besides me?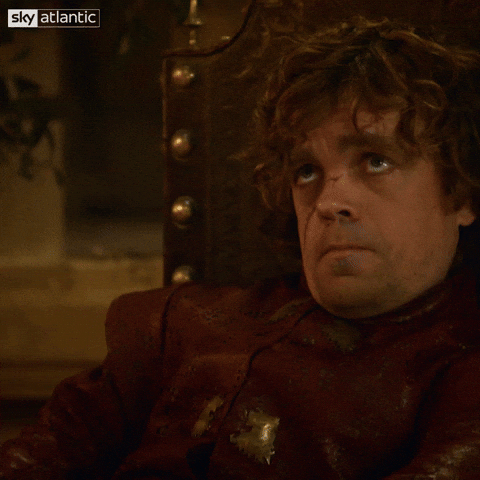 I tag: