I thought once school was out for the summer, my creativity would flow again and I would be able to write more for my blog. Only I think my brain is still in recovery.
Also, I'm still backed up on some blog posts. I saw this book tag, the Nope Book Tag, on Crystal's blog a while ago. Thankfully, this is the last one I needed to finish.
Side note: I love Crystal's blog and I hope you all check her out!
On to the tag!
NOPE ending: a book that made you go NOPE either in denial, rage, or simply because the ending was terrible.
The ending of The Everlasting Rose by Dhonielle Clayton, a recent read. The ending was not terrible, but it was rushed and I went into the novel thinking that it was the last book in a duology. Although, there were too many loose ends and, after a search on Goodreads, there is at least one more book. I suppose I am in denial—I only wanted two books. Not that I don't enjoy the series. Dhonielle Clayton is a good writer, but the world she created in The Belles already feels like its running dry of story ideas.
NOPE protagonist: a main character you dislike and drives you crazy.
Aelin from the Throne of Glass series by Sarah J. Maas as well as Feyre from the A Court of Thorns and Roses series. I liked Aelin way better when she was Celeana and, honestly, I don't think she's fit to be a queen. She's too wild and a hothead. Regarding Feyre, she was too much of a wishy-washy special snowflake for my taste. Part of the reason I haven't gotten to the final novels in the respective series is because of them.
NOPE popular pairing: a "ship" you don't support.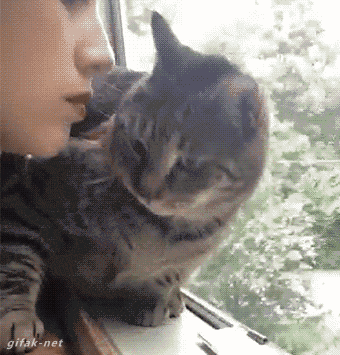 Cassian and Nesta from the A Court of Thorns and Roses series by Sarah J. Maas. I really like him but can't stand her. He could do so much better.
NOPE protagonist action/decision: a character decision that made you shake your head.
Most of the character decisions in Vengeful by V.E. Schwab, mainly the ones done by Marcella and Victor.
NOPE genre: a genre you will never read.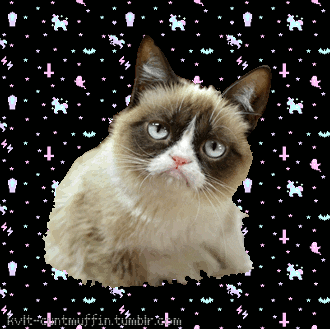 Dark erotica, like an abduction turned romance. I fully understand Stockholm Syndrome is a real thing. I just don't want to see it in any sexual capacity.
NOPE book format: a book format you hate and avoid buying until it comes out in a different edition.
I prefer hardbacks and paperbacks over e-books and audiobooks. E-books you can't smell and you have to stop reading to charge the battery. Audiobooks can be expensive and there's the risk of a sucky narrator. But I don't necessarily hate either of them, since it's so easy for me to avoid them altogether.
NOPE trope: a trope that makes you go nope.
One trope I've seen a lot, particularly in young adult novels, is authors butchering one love interest that was perfectly fine in the previous novel(s) for the sake of making a new love interest look more appealing, or simply introducing a new love interest for the sake of drama in an otherwise stable relationship. This trope is usually the most annoying to me because I'm always loyal to the ships I sail.
NOPE recommendation: a book recommendation that is constantly hyped and pushed at you that you simply refuse to read.
The Lord of the Rings by J.R.R. Tolkien and Game of Thrones by George R.R. Martin. Normally, I love high fantasy, but for whatever reason, I could not get into the media adaptions for neither of these works. With all the books I want to read, I'll probably never get to these anyway. I won't force myself to, either.
NOPE cliché/pet peeve: a cliché or writing pet peeve that always makes you roll your eyes.
That love cures all in any compacity. That's all I'm going to say.
NOPE love interest: the love interest that's not worthy of being one/a character you don't think should have been a viable love interest.
Seung, a character from Where I Live by Brenda Rufener, a book I read earlier this year. He was the best friend of the main character, who had a crush on him and could only talk about how hot he was. He had no personality to speak of. I simply couldn't see what there was for her to like about him so much.
NOPE book: a book that shouldn't have existed.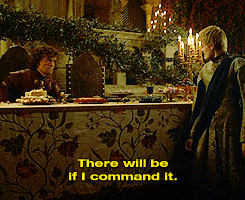 I know I gave it a decent rating on Goodreads, but Hidden Bodies by Caroline Kepnes. It is the sequel to You, which should have been awesome. Instead, we get a bloodthirsty yet totally boring stalker, an annoying new love interest I think I hated more than I was supposed to hate said stalker, and a plot that involved more sex than stalking. At the time I read Hidden Bodies, I had loved You so much and was so excited for the sequel, I couldn't bring myself to give it a bad rating. Since then, I've seen other reviews that validated the negative feelings I have towards Hidden Bodies. I even unhauled it as a result.
NOPE villain: a scary villain/antagonist you would hate to cross and would make you run in the opposite direction.
Gaea from The Heroes of Olympus series by Rick Riordan. Since she's the actual earth, running away from her would be very, very difficult.
NOPE death: a character death that still haunts you.
One of the four perspectives in Salt to the Sea by Ruta Sepetys and the one character I did not want to die.
NOPE author: an author you have had a bad experience reading and have decided to quit.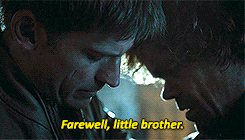 Eliza Wass, who wrote The Cresswell Plot and The Life and Death Parade. The Cresswell Plot was a novel I remember being really excited about, then was relieved I checked it out from the library when I read it. A novel about extreme religious ideals in families that was not written well, I forgave it because it was her debut novel. Then, I read The Life and Death Parade last year, a book about a girl tracking down an elusive group she hopes can bring back her dead boyfriend, and was again deeply disappointed by the failed potential. Safe to say, I don't think I'll read any more of Eliza Wass's books.
I don't know who else has done this tag, but consider yourself tagged if you want to!
Who is an author you've had a bad experience with?