I'm preaching to the choir, but I really want this quarantine to be over.
I was slapped in the face by a reading slump in May. The first week and a half I deliberately took off from reading to focus on my final projects and finish grad school on a high note. Naturally, once I had the time to read, I wanted to do anything but.
At first, I rode out the slump, just like I always do. Except that got boring fast. Right now, I'm in the process of applying for jobs, while asking myself "why bother?" when libraries are still closed and places will be focused on bringing back their original workers over new hires. It was hard to stay focused on any other activity I tried—blogging, watching YouTube, Netflix, etc.
Near the middle of the month, I decided to try rereading old favorites, something I don't do often when in a reading slump. Though I managed to read only three books this month, I'm slowly getting back into the groove of reading. Which means I'm getting excited about the pile of books on my desk instead of outright ignoring it. I just can't pick a book to read yet.
It's a start.
The books I read in May of 2020 were:
The Indigo Spell by Richelle Mead (library book)
4 stars
The Indigo Spell is the third book in the Bloodlines series and, I'm sorry to say, might be the reason I fell into a reading slump. This book was weak compared to the first two. The same thing that happened with the Vampire Academy series; first two books were very good, then everything and nothing seemed to happen in books three and four.
The Indigo Spell seemed to focus more on the romantic drama between Adrian and Sydney than trying to figure out the Alchemist's secrets or finding out who was killing local witches. While I understand the message of "take a chance," did certain Moroi really think the Alchemists would not do anything to Sydney if she and Adrian took their relationship out in the open? I haven't read The Fiery Heart yet, but I can already guess that is what's going to happen. Regardless, The Indigo Spell was still fun with the little mystery surrounding the soul-sucking witch and what little there was to expose the Alchemists' secrets.
The Sacred Lies of Minnow Bly by Stephanie Oakes (reread)
4.5 stars
The Sacred Lies of Minnow Bly was one of my all-time favorite books that I read back in 2015. I thought if there was any book to get me out of a reading slump, it would be this book. It worked, but I got more than what I bargained for.
To be frank, part of my reason for lowering my rating of The Sacred Lies of Minnow Bly is related to the Facebook TV adaption from over a year ago. Unlike the book, all the characters besides Minnow, Angel, and Jude were more fleshed out. Dr. Wilson was given more complexity and you could see how Minnow changed him as both a psychiatrist and a person. We got more of the Prophet's backstory, making him a more humanized villain. The ending of the TV adaption was more hopeful and complete, rather than open-ended like the book.
Back in 2015, I was on a serious reading streak that summer and prior to reading The Sacred Lies of Minnow Bly, I had never read a fictional novel about cults. I had high expectations going in, and I let those expectations influence my reading. While going from 5 stars to 4.5 stars seems like a harsh rating, it's not. This book still provides good insights to society young adult readers should think about. Like deciding what they want to believe for themselves, and not let such decisions be influenced by the respective environments they grew up in. Nothing is quite black and white, including people. The book also did not shy away from the harsh reality of juvenile detention and how the justice system is not always fair to individuals of certain populations.
Lastly is a small nitpick I didn't notice back in 2015. There was a lot of run-on sentences. Minnow also had a big vocabulary for someone that just started learning how to read. Plus, some characters seemed a little too philosophical, to a point where I thought, "No one talks like that." Made me wonder if the author was a John Green fan….
But if you want to know: yes, I still recommend The Sacred Lies of Minnow Bly by Stephanie Oakes.
A Monster Calls by Patrick Ness (reread)
5 stars
I first read A Monster Calls in January 2016. When I read it before, I gave it 4.5 stars. I don't think I was as impressed or I read it too fast to get anything out of it. But given everything I went through since the previous read, I decided to see if I felt the same as I did before.
Since I stayed up until 1am to finish A Monster Calls and cried the whole time, you can say I feel differently about this book than I did four years ago. Because I understood the anger, hope, and other conflicting feelings Conor experienced, even though I was much older than him when I went through it. The painful part of finally acknowledging those feelings and accepting it does not make you a bad person. That's only your brain telling you those feelings are wrong. Not to mention the intentional or unintentional self-isolation, thinking no one could possibly understand what you're going through. Most people don't, even if they mean well, but it doesn't mean they don't care. Other people might also not want to talk about it, because they do not want to lose hope or scare the person they care for. And these types of situations bring out the dark, vulnerable side of people that they try to keep hidden otherwise.
Needless to say, I loved A Monster Calls this time around.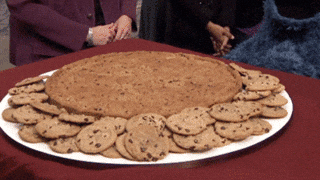 I won't be posting a TBR for the month of June. Right now, I want to reread books, read the rest of the library books I still have, and start reading books I own in equal measure. I'm just going with my "mood" at this point. Maybe not being such a complete control freak with my reading will help get out of this slump I can't seem to feel like I'm fully out of yet.
So, June 2020 will be a surprise. Who knows what I will be reading?
What's a book you reread that had a different impact on you than it did the first time you read it?