I'm calling this a challenge as if I have any say in the matter….
I am a month into my second semester. I like my classes so far and I started my archives internship, which could either be pretty fun or really complicated. While I have two full days in the middle of the week where I don't have to travel two hours into the city and I can devote it entirely to homework, it's slowly becoming a problem. My temp agency has had a heck of a time finding me part-time work. I've applied to several places over these past few weeks, but not all of them responded and the one that did was a rejection.
Between Christmas, my birthday, and those weeks I didn't have work on my last assignment, my funds are stretched thin. Buying books right now is not a good idea. I learned that the hard way when I bought two books I really wanted. Whatever money I have left must go towards lunch at school, train rides, and bus fare.
For the next I don't know how many months, I'm on a book buying ban. Even if the assignment my consultant recently found for me works out, my bank account needs a break. It would be wise if I waited to get my finances under control before I splurged on my next book haul. Especially since it is a big kick in the gut every time I have to accept the money my dad offers me.
While I have many unread books at home, there are a select few that have been on my TBR for longer than they should have been. Those are the ones I should focus on. I also want to spend this time taking full advantage of the library, checking out books I am interested in, and rereading old favorites.
Recently, I realized I rather like having large TBR piles. It is my over indulgent book hauls that are the problem. In the past, to get my spending under control, I did the "you read X number of books off TBR, you can buy more." Sometimes, it worked, at least for a few months. Now, I have a stronger motivation of saving money.
The books I want to cross off my TBR the most are:
A Court of Wings and Ruin by Sarah J. Maas
Tower of Dawn and Kingdom of Ash by Sarah J. Maas
Vicious and Vengeful by V.E. Schwab
The Blood of Olympus by Rick Riordan
A Reaper at the Gates by Sabaa Tahir
The Labyrinth of the Spirits by Carlos Ruiz Zafon
Smoke in the Sun by Renee Ahdieh
Fierce Like a Firestorm by Lana Popovic
Our Dark Duet by Victoria Schwab
A Crown of Wishes by Roshani Chokshi
Windwitch, Sightwitch, and Bloodwitch by Susan Dennard
Now I Rise and Bright We Burn by Kiersten White
Lord of Shadows and Queen of Air and Darkness by Cassandra Clare
The Raven Cycle by Maggie Stiefvater
The Gemma Doyle trilogy by Libba Bray
The Lunar Chronicles by Marissa Meyer
The Remnant Chronicles by Mary E. Pearson
Falling Kingdoms series by Morgan Rhodes
The Grisha trilogy by Leigh Bardugo
I've been an avid user of libraries for years. Now that I'm on track to being a librarian, it's been an even bigger push to practice what I preach. There is a long list of backlist titles I have wanted to get to for years, like The Selection series by Kiera Cass and the Shatter Me trilogy by Tahereh Mafi. Those I am checking out from the library in the next few months, once I get through the stacks I have currently. Also, there are other books that have caught my eye while browsing various places, books I am interested in reading but not enough where I want to risk the money to buy them or they are so old I would have a hard time buying a copy anyway. Or I actually do want to buy them except my bank account is like…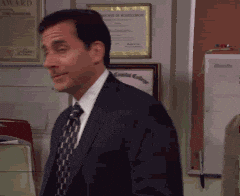 Thank God for the library.
In case you were wondering, these are the books I currently have checked out:
Sweetpea by C.J. Skuse
The Darkest Part of the Forest by Holly Black
True Notebooks by Mark Salzman (this is actually a book I checked out for school)
A School for Unusual Girls by Kathleen Baldwin
Invisible Ghosts by Robyn Schneider
Where I Live by Brenda Rufener
Vanishing Girls by Lauren Oliver
Dear Mrs. Bird by A.J. Pearce
Marina by Carlos Ruiz Zafon
Allegedly by Tiffany D. Jackson
Firsts by Laurie Elizabeth Flynn
I Am Not Your Perfect Mexican Daughter by Erika Sanchez
Even When You Lie to Me by Jessica Alcott
Two Can Keep a Secret by Karen M. McManus
The Disturbed Girl's Dictionary by NoNieqa Ramos
Black Flowers, White Lies by Yvonne Ventresca
Dead to Me by Mary McCoy
Blood and Salt and Heart of Ash by Kim Liggett
Hunting Annabelle by Wendy Heard
Sad Perfect by Stephanie Elliot
My Sister Rosa by Justine Larbalestier
The Art of Starving by Sam J. Miller
The Treachery of Beautiful Things by Ruth Frances Long
Born of Illusion by Teri J. Brown
If We Were Villains by M.L. Rio
The Sweetest Spell by Suzanne Selfors
The Looking Glass by Janet McNally
The Healer by Donna Freitas
In Paris with You by Clementine Beauvais
My Almost Flawless Tokyo Dream Life by Rachel Cohn
The Second Life of Ava Rivers by Faith Gardner
The Wren Hunt by Mary Watson
If Only by Jennifer Gilmore
Reader, Come Home: the Reading Brain in a Digital World by Maryanne Wolf (another book I checked out by recommendation of a professor)
Dark of the West by Joanna Hathaway
The Witch of Willow Hall by Hester Fox
White Stag by Kara Barbieri
The Birds, the Bees, and You and Me by Olivia Hinebaugh
The Antidote by Shelley Sackier
Stolen Time by Danielle Rollins
Yes. I am a crazy library person. But I will read all these books. Even if I have to renew them.
Rereading books is something I've wanted to do for so long. There are series I own in which I read the first book, bought the rest of the series, then never read them. It's been so long, I have to reread the first book before I even thinking about reading the others. These include the Miss Peregrine's Home for Peculiar Children series by Ransom Riggs and The Queen of the Tearling trilogy by Erika Johansen.
Second, there are books I own that I have marked as "read" but I don't remember reading them. Before college, I had a habit of reading multiple books at a time, then I would get bored with certain ones and mark them as "read" on Goodreads without having finished them. I was a lazy reader back then, sadly.
My main reading resolution of 2019 is to do an unhaul. There are books I know I will never read again, I realized problems with them, like the Archie Sheridan and Gretchen Lowell series by Chelsea Cain. The same can be said for the Women of the Otherworld series by Kelley Armstrong; I don't know if I would be able to tolerate the borderline problematic urban fantasy tropes now like I did at sixteen. Other books I outgrew them and I'm mainly keeping them for the nostalgic value, like The Mediator series by Meg Cabot and the Twilight saga by Stephenie Meyer. Unfortunately, with limited shelf space and outrageous book-buying urges that are constantly at odds with the dedicated librarian, nostalgia has to step aside.
Right now, I have typed up a whole reading list of books I want to read before I break my book buying ban. Will I be able to stick to this? I have no idea and, if I know myself, there is a strong probability I will change my plans to something else. All I know is that I cannot buy books right now. Which I'm sure my bank account will be very relieved about.
Do you have tips for a book buying ban? Any are much appreciated!