"No book tags," I told myself. "Make up your own stuff."
So far, I have done that. For the most part. Trouble is, the day this goes up is my last free weekend before I start my next semester of graduate school. I wanted something fun to write before throwing myself headfirst into academics again. Plus, I like tags where I don't have to come up with a specific book for an answer. Kristin Kraves Books knows how to get to me with the book tags she posts on her own blog.
Inside flap/back of the book summaries: too much info or not enough?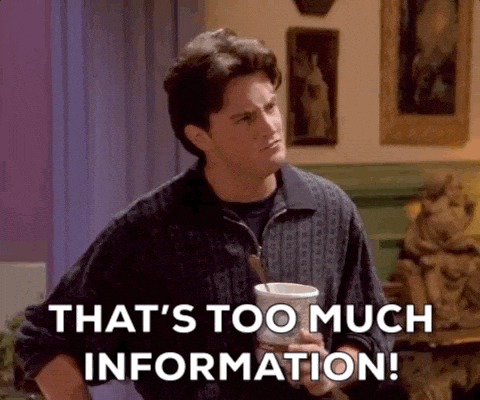 A summary is usually what draws me to a book, after title and cover. Often times, I find a book with a gorgeous cover, only to put it back on the shelf because the information on the front flap or back cover just does not do it for me. I personally want to know what I'm reading and if it is something I want to put time into. Even though it can be annoying, I also sometimes don't mind if a synopsis offers too much information or is too vague. If it has the right buzzwords, I'm game.
New book: what form do you want it to be in? Be honest: audiobook, e-book, paperback, or hardcover?
Despite the current overflow in my bedroom, I prefer books in physical format. Hardcover or paperback, it doesn't really matter to me, so long as the book is in good condition.
Scribble while you read? Do you like to write in your books, take notes, make comments, or do you keep your books clean, clean, clean?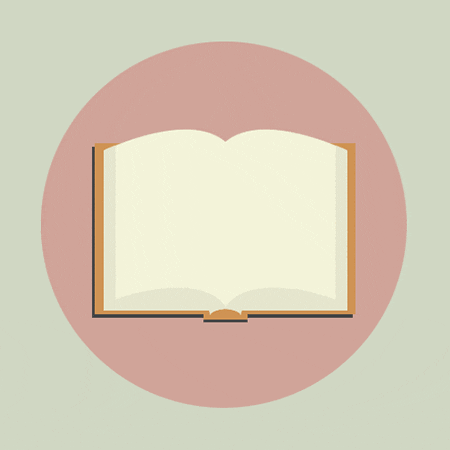 CLEAN CLEAN CLEAN!!! I absolutely cannot bring myself to write in my books. The only books I can justify scribbling in are textbooks I bought for school. For my YA literature class, I will be taking notes in my notebook while I read.
Does it matter to you whether the author is male or female when you're deciding on a book? What if you're unsure of the author's gender?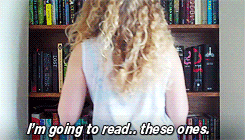 An author's gender has never even been a considering factor for me when choosing a book. If I took a hard look at my Goodreads, I would probably find that 90% of what I have read is by white female authors. But there have been books by male authors that I have truly enjoyed, too. I think it is more important to focus on whether or not you are reading books by people of color or are of a different sexual identity than yours.
Ever read ahead? Or have you ever read the last page way before you got there?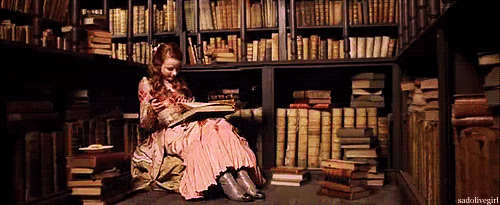 Sometimes, I read ahead if I am worried about a certain character. I will flip a few chapters to make sure they are alive by the end of the book. I try not to read the last page to avoid major spoilers. Most times I don't care about spoilers, but I still do like to be surprised sometimes.
Organized bookshelves, or outrageous bookshelves?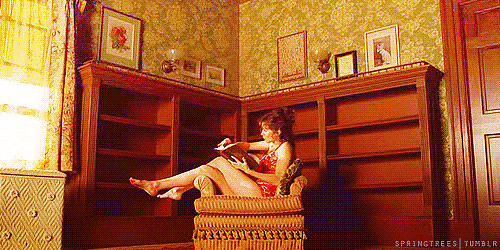 I would love to have organized bookshelves, preferably in alphabetical order by author. However, lack of space and a somewhat impulsive book buying addiction makes them outrageous.
Have you ever bought a book based on the cover (alone)?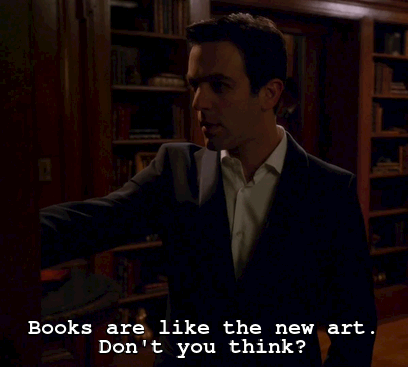 Yes and no. What I mean by that is, I will be drawn to a book because of the cover. But only after I read the synopsis do I bring myself to buy it, such as was the case with books like The Silver Witch by Paula Brackston and The Swan Thieves by Elizabeth Kostova. A book I can say I specifically bought for the cover was the reprint hardcover edition of Vicious by V.E. Schwab. It was a book I had wanted to read for years. And, admittedly, I thought the new cover was cooler than the old one.
Take it outside to read, or stay in?
Nine times out of ten, I stay inside to read. I cannot tell you how many times this summer I have promised my dog Ziva I will take her outside on cooler days, and then I end up staying inside with the AC. Plus, my dog is nine years old, and the heat takes a lot out of her to begin with. I also have a really stupid pet peeve where I don't like wind blowing the pages while I'm trying to read.
I tag: