Me, at the start of the quarantine: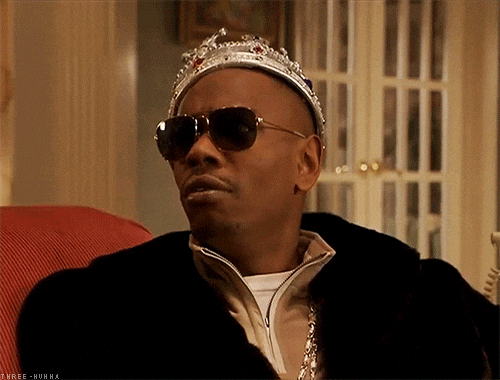 Me, by Easter:
It's all the coronavirus's fault. When the isolation started and I saw commas for the first time in my checking account, I planned on not buying any books in April. The pre-orders I had coming in May are the only books I thought I wanted at the time. I did, however, finally subscribe to Book of the Month, which I've been following for ages but never actually bought. One of the April selections was calling to me and, compared to other book subscription services, Book of the Month is pretty cheap.
Then, I fell into a weird funk on Easter. It had been happening on and off over the past month. While my dad and brother were engrossed in our yearly watch of The Bible miniseries on the History Channel, I went on an Amazon shopping spree. Then, last week, I went on Books a Million's website and bought three more books. After that, I was done…at least for April.
It's another long book haul. Do you expect anything less from me at this point?
The Library of Legends by Janie Chang
My first ever purchase from Book of the Month, The Library of Legends, was a book I knew I had to have. An early release, it is a historical fiction novel set in China circa 1937, following a group of students travelling to Shanghai to escape the Japanese bomb attacks and protecting a collection of ancient Chinese folklore books. The cover is beautiful, but the "library" part and any plots about literature blurring into reality are my buzzwords.
Once Upon a River by Diane Setterfield
Annelies by David Gillham
If We Were Villains by M.L. Rio
Bear No Malice by Clarissa Harwood
The Island of Sea Women by Lisa See
Unmarriageable by Soniah Kamal
The Paragon Hotel by Lyndsay Faye
The Care and Feeding of Ravenously Hungry Girls by Anissa Gray
The Familiars by Stacy Hall
The Gilded Wolves by Roshani Chokshi
These next few are books I've had marked as priority on my Amazon wish list, yet I kept buying other books over them. Roshani Chokshi and Lyndsay Faye are authors I read before, so I have high expectations for The Gilded Wolves and The Paragon Hotel, respectively. Some of these books, If We Were Villains, The Care and Feeding of Ravenously Hungry Girls, and The Familiars were previously library books I checked out. I am positive I will enjoy all these, so I bought them instead of borrowing them again.
Once Upon a River is a magical mystery involving the disappearance of a young girl later found by curious people at a tavern. Unmarriageable is a retelling of Jane Austen's Pride and Prejudice set in Pakistan. Bear No Malice is a post-World War II romantic drama and mystery. Annelies is a historical retelling where the author imagines who Anne Frank would have been like as an adult had she survived the Holocaust. Lastly, The Island of Sea Women is all about female friendship in a community where women are the fisherman.
Amber & Dusk / Diamond & Dawn by Lyra Selene
European Travel for the Monstrous Gentlewoman / The Sinister Mystery of the Mesmerizing Girl by Theodora Goss
The Storm of Life by Amy Rose Capetta
Bid My Soul Farewell by Beth Revis
The Kingdom of Copper by S.A. Chakraborty
Between Burning Worlds by Jessica Brody and Joanne Rendell
Ruthless Gods by Emily A. Duncan
Sword in the Stars by Amy Rose Capetta and Cori McCarthy
I am so, so bad at keeping up with series that in many cases, they finish before I actually get around to reading them. Amber & Dusk, along with its sequel Diamond & Dawn are two books in either a duology or otherwise series I've wanted to pick up for a while. Since I bought it from Amazon through an independent seller, I actually received the Owlcrate exclusive edition of Amber & Dusk. It's pretty cool and in good condition, plus it's signed, and it will look good with the red cover of Diamond & Dawn.
European Travel for the Monstrous Gentlewoman and The Sinister Mystery of the Mesmerizing Girl are the second and third books to The Strange Case of the Alchemist's Daughter. The Storm of Life is the sequel to The Brilliant Death. Bid My Soul Farewell is the sequel to Give the Dark My Love. The Kingdom of Copper is the second book in the series, the first book being The City of Brass. Between Burning Worlds is the most recent installment in a series, the previous book Sky Without Stars. Ruthless Gods is the second book to Wicked Saints and Sword in the Stars is the sequel to Once & Future.  
Song of the Crimson Flower by Julie C. Dao
I have yet to read a book by Julie C. Dao, who also wrote Forest of a Thousand Lanterns, a retelling of the origin story of the Evil Queen from Snow White based in Asian mythology. I also own its sequel, which I got back in January, Kingdom of the Blazing Phoenix. Song of the Crimson Flower is about a spoiled nobleman's daughter that turns down the marriage proposal of a sweet physician's assistant. She has a change of heart later, only to realize the boy's soul is now trapped inside his flute, cursed by a witch that only love can set him free. Even though he now despises her, the heroine sets out on a quest to free him.
The Confession by Jessie Burton
Jessie Burton is an author from the UK whose previous books, The Muse and The Miniaturist, are some of my favorites. By happenstance, I was checking up on authors I hadn't seen anything from in a while and discovered she had a new book, The Confession. This is another dual timeline historical fiction, in which a daughter tries to track down a woman from her late mother's past to unravel a shocking family mystery. Of all Jessie Burton's books so far, The Confession has the best cover and since most of her book covers are gorgeous, that's saying something.
What books have you bought this month?