This is the first time in years I can say I am not in the Christmas spirit. It's starting to snow where I live. The tree is up and it's one of the prettiest my family has ever had. We've watched my favorite movies, Santa Claus is Comin' to Town, The Muppets Christmas Carol, and Rudolph the Red-Nosed Reindeer. One of my friends already sent me a gift. Two days ago, five boxes from Amazon were delivered to my house that my dad says are all presents for me. And he gave me an early gift, as a thank-you for all I've done for him and the family these past few months.
I know I deserve it. I earned it. Then, something else happened later that day which turned me completely into a Grinch.
That's why I think it is so fitting to do Thoughts on Tomes book tag The Grinch Book Tag. Because even Christmas has a dark side.
Half the lights on the tree are burnt out: name a book, series, or character that started out good but went downhill.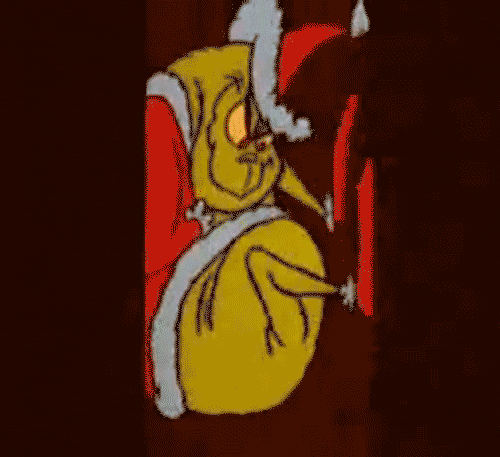 A series that went downhill for me was Vampire Academy by Richelle Mead. I pushed myself to finish the series this year because I love the characters. Rose and Lissa have one of the best female friendships in young adult literature. The books were fun to read, albeit too long. It wasn't horrible, but I think it could have been four books and end up a much better series.
Annoying great-aunt Sally that won't leave you alone: name a book you didn't enjoy but everyone else seems to love so it never goes away.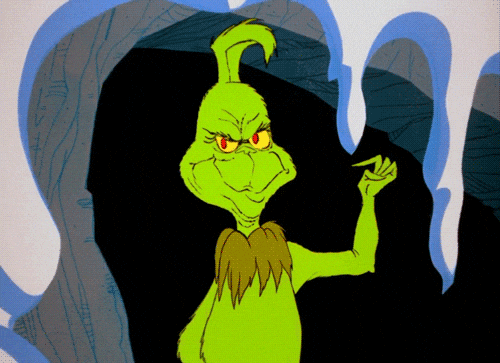 I'm not entirely sure. I would say The Outsiders by S.E. Hinton, but no one is really talking about it constantly. However, it might be nice to open Instagram and not see so much Feysand fan art….
Your pets keep knocking over the Christmas decorations: name a character that kept messing things up for everyone else and you can't name a villain.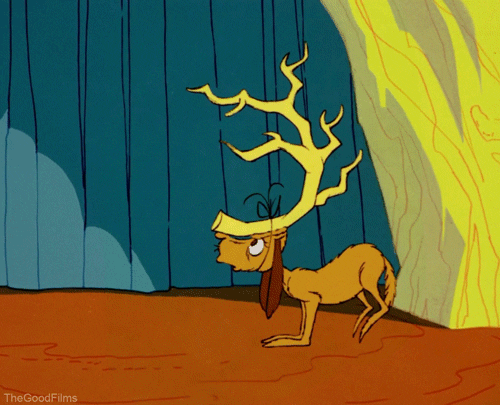 My first thought was Clary Fray from The Mortal Instruments series by Cassandra Clare. There is something really dumb that she did in City of Lost Souls that made me question how much of her brain she really uses. Overall, she does a lot of things on impulse that borderline recklessness.
You hear your parents putting out the presents and learn Santa is not real: name a book you were spoiled for.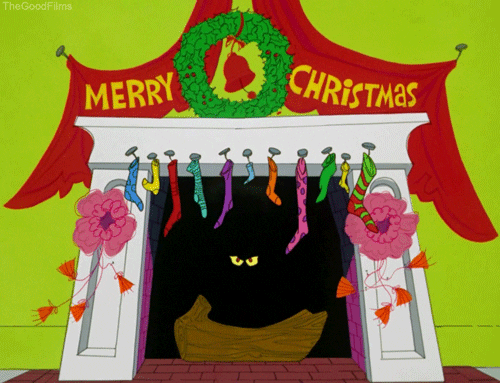 I was spoiled for one of the short stories in Tales from the Shadowhunter Academy, but it was my own fault. It was the story that focused on Alec and Magnus, so if you read this anthology you know which one I'm referring to. Actually, to be truthful, knowing this spoiler is what got me to read the anthology, because I wanted to get to that story.
It's freezing outside: name a main character you could not connect with.
Definitely Brigid Fitzgerald from Woman of God by James Patterson. She was the least interesting heroine Patterson has ever written. There were some truly awful things that happened to her and I literally did not care. Plus, as shocking as this might be, I had a hard time connecting to Feyre from the A Court of Thorns and Roses series by Sarah J. Maas. My best guess is because she was too much of a "special snowflake" for my taste.
Mariah Carey's "All I Want for Christmas is You" is playing on repeat and giving you anti-romantic feelings: name a couple you couldn't stand.
Snake and Reggie from Definitions of Indefinable Things by Whitney Taylor. I liked her but could not stand him. She could do better.
That scratchy homemade sweater you got for Christmas years ago: show some books on your shelves you aren't motivated to read but don't have the heart to get rid of them.
The thing is, the books I'm not motivated to read right now I still do want to read. The books that are outside of my comfort zone, I usually save for when I am in a reading slump.
Kindred by Octavia Butler
The Merciless by Danielle Vega
Room by Emma Donoghue
Grandma Got Run Over by a Reindeer: name a character death you are still not over.
Spoilers for the Saga graphic novels!
            The death of Marko and Alana's unborn baby at the end of Saga, Vol. 7. That was not expected at all.
The malls are overly crowded with shoppers: name a book series that went on for too long.
The House of Night series by PC Cast and Kristin Cast. It is a series from the early 2000s set in a vampire boarding school with Wicca-based magic. The books were fun and easy to read when I was in the middle of my college finals. But by the fifth or sixth book, I gave up. There were too many in the series (eleven in total). I just don't have the time nor interest to devote myself to the rest of House of Night.
The Grinch: name a main character you hate (not a villain).
The main character in Fracture by Megan Miranda. I really did not like her at all. Delaney? I think that was her name. Anyway, Fracture was disappointing because of her, which is why I have not picked up any of Megan Miranda's other novels since then.
Thank you to Sam from Thoughts on Tomes for bringing back her original tag this year! Hopefully this Grinch feeling won't affect anyone else this Christmas season.