This year, I made a point of setting specifically five reading goals and resolutions for 2021. After so many blunders over the years, I'm starting to wonder if I bomb the majority of my New Year's resolutions (reading and otherwise) because I set more than are reasonably manageable. Meaning, I do not always leave room for error or set realistic expectations of myself.
The reading resolutions and goals I came up with for this post are ones I mainly want to focus on in 2021. If I'm being honest, though, I'm not sure reading will be a priority in the coming year. But more on that in a second.
My top five 2021 reading goals and resolutions are:
Set a Goodreads goal of 21 books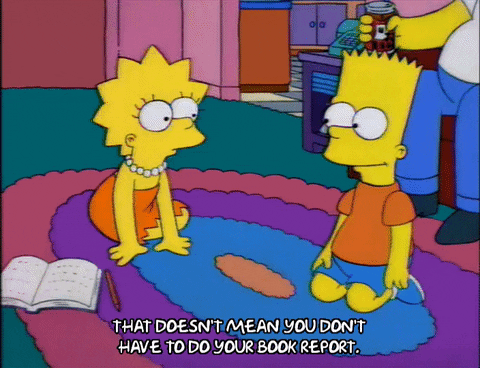 Truth be told, I debated on whether or not I wanted to set a Goodreads goal for 2021….
After all that happened in 2020, I want to work and live more than I want to read this year. I even debated on setting a goal of just 1 book. But I felt compelled to pick a number, regardless of the fact I view the Goodreads Reading Challenge as more of a counter and primarily use it to keep track of the books I read in a year. I settled on 21 books for 2021. I will obviously read more than 21 in the year, but taking into account all my other goals, I consider it the most reasonable. If I require more motivation to read or feel the desire to challenge myself again, I might consider raising the original goal.
Read more books over 500 pages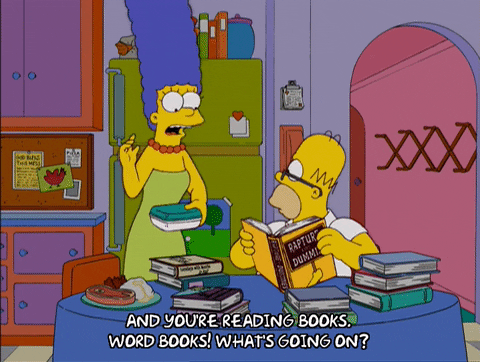 Big books don't often intimidate me, as long as I'm interested in the subject matter. Since beginning grad school in 2018, though, I read maybe one big book a year. Now that I am done with school entirely, I will have more brain power to absorb the chunkier books on my to be read pile. Plus, I started to notice the year's overall page count in 2020. I don't have a specific page count goal for 2021; I just want to read bigger books.
It was something I never thought of before, until others started talking about it. That was when I realized how impressive such a thing is, like when I read 35, 751 pages across 108 books in 2015. When you think about it, that's a lot of big books in a year.
Read primarily owned books, between 5 to 9 a month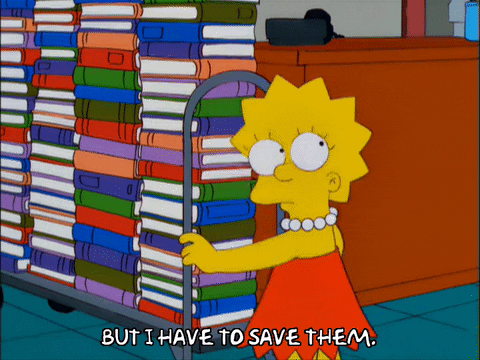 As much as I love the library, I used it way too much in 2020. At first, it was to get books I needed for my children's literature class. Then, the lockdown happened and I needed an excuse to leave my house. And there was an irrational fear of running out of books to read at home. I don't know why, but that's why it's called a phobia, isn't it?
At this time, I own over 600 unread books. There are so many books I own that have been gathering dust on my shelves for far too long. There are series I started and have not finished as well as completed series I own yet have not read. After the Christmas season and my upcoming birthday in January, there will be more added on. That's enough books to keep me well-read in a year, and then some.
Despite what I said earlier about living more than reading in 2021, I do acknowledge that reading is my primary form of self-care. Reading between five to nine books a month seems like a reasonable goal.
As for actually setting monthly TBRs, the idea is to pick books I've labeled "priority" on my overall to be read pile and read those during a given month, leaving room for other TBR books I want to read. Although, let's face it…pretty much every unread book I own is a priority.
Stick to the books on 2021 to be read pile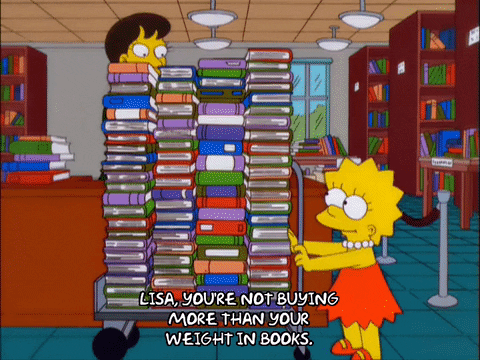 I have my entire 2021 TBR pile in one large Word document on my laptop. The majority of it is color-coded, arranged in an order I currently want to read the books in. The rest are not color-coded and organized by how long I've had them. Also on that list are the next installments of series I own and books by favorite authors coming out throughout the year. These are the ONLY books I want to read in 2021. I have no idea how many I will read this year, but I do know I want to take out a good chunk. And I do acknowledge I will, inevitably, go back to the library. It's simply a matter of knowing what to prioritize.
Buy no more than ten books a month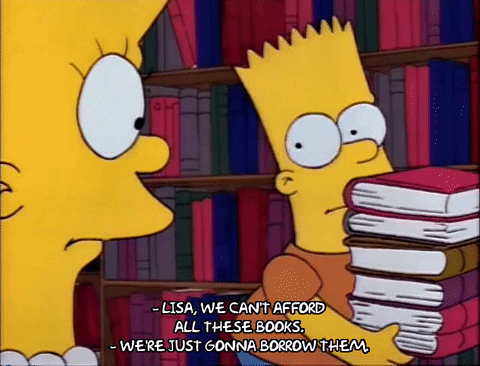 Over the years, I have always set the goal, "read X amount of books, buy X amount of books." In 2020, I accepted the realization I will buy books as long as I have the funds to do. It's a matter of keeping my book buying habits under control. Like taking into account other expenditures I didn't have before and other things that I need, even want, more. Besides that, the reality is, I presently do not have much room left for books on my shelves or in my bedroom.
I say less than ten because, if I stay subscribed to Book of the Month, I have the option of selecting up to three. There are also the next installments in series I'm currently reading or are on my 2021 to be read pile. Favorite authors are coming out with new books, like Sunflower Sisters by Martha Hall Kelly or Shine Your Icy Crown by Amanda Lovelace, I will not be able to resist buying. The only exception to this rule is January, because my birthday. I'm saving my Christmas gift cards and I will likely get others as we get closer to January 19th. And I like treating myself a little during my birthday month. After that, if I have the money, buy ten books or less a month.
Of all the goals I have set for 2021, this is the one I'm curious to see how well I can manage.
What are your reading goals and resolutions for 2021?