Sadly…this tag is still relevant.
I saw the Stuck at Home Book Tag, created by Ellyn, on Bookishly Rebecca's blog. I'm slowly going nuts from not being able to go to work. Since I have nothing else to do without homework, I basically had to force myself to get my head together. Hopefully, you guys will be seeing more content from me in the coming weeks.
To the tag!
What are you currently reading?
With all the library books I still have checked out, it took me a hot minute to pick my next read. But I finally settled on Aurora Burning by Amie Kaufman and Jay Kristoff. And, after only 36 pages, I'm glad I did.
What's your favorite "can't-leave-the-house" activity?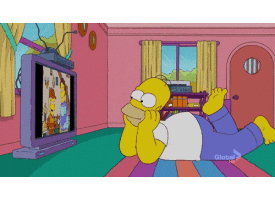 Besides reading, my favorite at-home activity is watching Netflix or YouTube. Since the 4th season of Thirteen Reasons Why is airing in the first week of June, I'm finally getting back into the show after stopping in the middle of the third season because of school. Another at-home activity I enjoy doing is blogging. Getting back into writing has been so nice.
A book you've been meaning to read for forever.
Thing is, I don't have a book for this question. I have a bad habit of putting off books, whether because I like to deny myself things or I'm distracted by new, shiner ones, or a combination of the two. A few books I have been meaning to read for so long are:
A Reaper at the Gates by Sabaa Tahir
A Court of Wings and Ruin by Sarah J. Maas
Tower of Dawn and Kingdom of Ash by Sarah J. Maas
A intimidating book on your TBR
The Ballad of Songbirds and Snakes by Suzanne Collins, a recent addition to my owned-books to be read pile. It's 517 pages, except the size doesn't intimidate me. It's the fact that I'm worried how it could compare to The Hunger Games trilogy.
Top 3 priority books on your TBR
I have over 80 books on my priority to be read pile…but to name a few:
Smoke in the Sun by Renee Ahdieh
Our Dark Duet by Victoria Schwab
Fierce Like a Firestorm by Lana Popovic
Recommend a short book
A short book that I enjoyed but rarely mention on my blog is Sharp Objects by Gillian Flynn. It's a great, quick read that feels like a slap in the face.
Recommend a long book
One of my favorite long books is The Swan Thieves by Elizabeth Kostova, which an intense historical art mystery with beautiful writing.
Something you'd love to do while stuck at home
Things I want to do more of while stuck at home are go for walks and work out on the rowing machine in the basement. Instead, I sit on the couch and drink coffee in the morning, then proceed to sit on my computer or doing anything else that does not involve physical activity.
What do you plan on reading next?
After I read Aurora Burning, I'm going to move on to The Ballad of Songbirds and Snakes. Normally, I would wait for the hype to die down. Only this time, I'm making an exception.
What have you been doing during quarantine?