I've been a slump in just about every way of life since school ended. This quarantine does not help. But thanks to Grey tagging me, I feel the first spurt of energy I've felt in days. Well, okay, that's a little dramatic (even if true) and Percy Jackson makes me ridiculously happy regardless. Especially now, since Disney + is turning it into a TV show.
Now if only we can go places….
To the tag!
Side note: this tag was created by May and I forgot to link her before. Many thanks to Grey for letting me know who the creator was and many thanks to May for making it! ❤
Percy Jackson: your best/favorite book of the year
No matter how many other good books I manage to read in 2020, my answer will remain To Drink Coffee with a Ghost by Amanda Lovelace, which was the second book I read in 2020. This poetry collection focuses entirely on Amanda Lovelace's tumultuous relationship with her mother, and she talked about things that hit a nerve. I finally let myself cry over things I hadn't before. It was a relief.
Annabeth Chase: a book where you're in awe of the author's genius
And Then There Were None by Agatha Christie was like Criminal Minds, circa 1930s. The ending and the plot twist was not what I saw coming at all. It's why Agatha Christie is called the queen of mystery.
Grover Underwood: a book you love that's under-hyped
The Game of Love and Death by Martha Brockenbrough is a novel I don't talk about often on my blog but I really love it. The best way I can describe this book is how I wrote it in my Goodreads review when I read it five years ago: a combination of The Night Circus by Erin Morgenstern and The Book Thief by Marcus Zusak with a little bit of Eleanor and Park by Rainbow Rowell thrown in. Love and Death personified play a game with each other where they pick two lovers, like Romeo and Juliet or Antony and Cleopatra, and one tries to outdo the other to see their own outcomes. But Death has always won. Then, there is Henry and Flora.
Spoiler alert: this is on my June 2020 TBR….
Luke Castellan: a book that you thought you'd hate but didn't
I wouldn't say I went into this book expecting to hate it, but I didn't go into it thinking I would enjoy it as much as I do, either. That is the Bloodlines series by Richelle Mead. At the time I am writing this, I have read the first three books—Bloodlines, The Golden Lily, and The Indigo Spell. I enjoyed books 1 and 2 immensely, though The Indigo Spell was a little weak in comparison. I thought I would dislike these books because I had been disappointed by its predecessor, the Vampire Academy series. While there are still some similar problems, it has not been as bad as I expected.
Chiron: a book that will always feel like home
Admittedly, I do not reread books enough to have a solid answer for this question. The best I can say is books by favorite authors, like Amanda Lovelace and Cassandra Clare, can feel like coming home because I enjoy their stories so much that I easily get swept right in.
Tyson: a book with a sibling relationship you adore
Percy Jackson and his cyclops brother Tyson, hands-down. Cinnamon roll Tyson is already one of my favorite characters in all the Percy Jackson books. I love his relationship with Percy.
Thalia Grace: a book where time froze when you read it
Hmmm…this is a hard question to answer. Books in general can freeze time for me if I am not distracted by anything else. Ones that I can say with certainty made time feel frozen when I read them were Salt to the Sea by Ruta Sepetys and The Shadow of the Wind by Carlos Ruiz Zafon.
Nico di Angelo: a well-loved book you love too
The Afterlife of Holly Chase by Cynthia Hand is a book that fills me with joy just thinking about it. Just like it does everyone else and their mother. I'd reread it right now if it was not such a Christmas book.
Calypso: a book you'd be marooned on an island with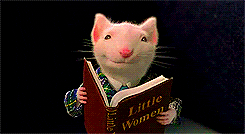 All the books I can have with me, in between trying to figure out how to survive on an island.
Rachel Dare: a book you predict you will give five stars
The Book of Longings by Sue Monk Kidd and A Reaper at the Gates by Sabaa Tahir are two five-star predictions currently on my to be read pile. All other books I've read by these respective authors were 5 stars. Naturally, my expectations for these two are high.
Jason Grace: an upcoming book you'd get hit by a brick to read now
Kingdom of the Wicked by Kerri Maniscalco, which is coming out this fall. I think I might set aside every other book on my priority TBR if I somehow was graced with a finished hardcopy of this book. I don't think—I know I would do that.
Piper McLean: a book you loved that someone convinced you to read
I do not have a lot of readers in my personal life. However, if a non-reader friend tells me of a book they actually liked, I almost immediately pick it up. Such as Thirteen Reasons Why by Jay Asher. I had this book on my radar for years because it was a banned book. But I didn't get around to it until one of my good friends, a non-reader, told me she absolutely loved this book.
Leo Valdez: the funniest book you've read
Not a lot of books make me laugh out loud. I always hold back when I read around other people. Except a book I absolutely could not hold it in for was My Lady Jane by Cynthia Hand, Brodi Ashton, and Jodi Meadows, a hilarious historical fantasy that broke the fourth wall.
Hazel Levesque: an old book/book you read a long time ago but still love
It's a three-way tie between The Mediator series by Meg Cabot, The Darkest Powers trilogy by Kelley Armstrong, and the Anna Dressed in Blood duology by Kendare Blake. I read and loved all these books back in high school. They are the books I am terrified of rereading because I don't want to find out they are not as good as I remembered.
Frank Zhang: a book you were afraid to reach the end of
I was always excited to finish a book I started reading until Forbidden by Tabitha Suzuma. Besides the warnings about the sad ending in the reviews I saw on YouTube prior to reading, I expected there would be a sad ending anyway. Forbidden is about sibling incest, a brother and sister genuinely falling in love. It is impossible to anticipate a happy ending in such situations.
Reyna Ramirez-Arellano: a book everyone hates but you love
Flame in the Mist by Renee Ahdieh, a book that was pitched as a Mulan retelling when it was anything but. For most other people I know read this book, it was a massive disappointment. While I was initially displeased with the revelation, by the time I figured it out, I already loved the book for what it was. I love Renee Ahdieh's writing style and I finally found a protagonist in a young adult fantasy novel where her weapon was her brain. I loved Flame in the Mist simply for those reasons.
Octavian: a book you would punch without hesitation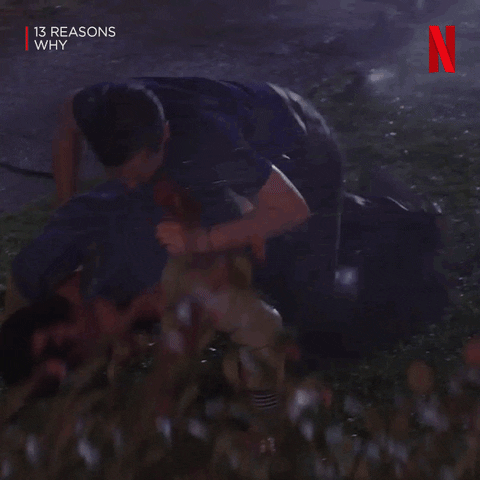 Sadly, there are a few books I would punch…Woman of God by James Patterson…A Simple Favor by Darcey Bell…I'll stop there.
Percabeth: a book with the best romance
Besides Percy Jackson and Annabeth Chase, Thomas Cresswell and Audrey Rose Wadsworth, from Stalking Jack the Ripper series by Kerri Maniscalco, are romance goals in books. That's why I have taken so long to pick up Escaping from Houdini, because from what reviewers have said, I don't know if my heart can take it.
I tag…ALL THE DEMIGODS!