Thank the almighty bookish gods and goddesses for book tags! And Kristin Kraves books, though she did not tag me. I was struggling to come up with content….
Side note: I really don't like making bucket lists. They cause me an irrational sense of anxiety. But this tag still looked like fun, because books are always fun (and safe) to talk about.
On to the tag!
What books or series that intimidate you (because of length, density, subject) would feel like an accomplishment to finish?
I have quite a few books on my bookshelves, namely certain classics, that I would consider an accomplishment to finish. A book that fits this category is Leaves of Grass by Walt Whitman. I attempted to read it a while back, got about 90 pages in, then set it aside for another time.
What author would you like to co-author a book with?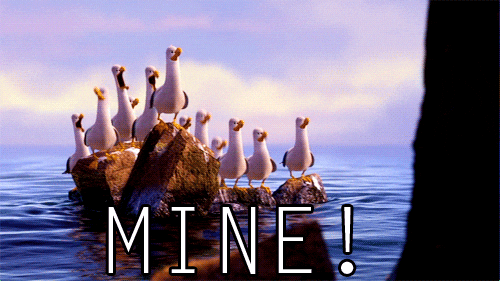 No idea. I don't think I want to co-author a book. I'm such a control freak over my own work.
If you could interview any author for your blog, who would it be? What's one question you would ask?
I think I would like to interview Francesca Zappia, a very good author that is very underrated. One question I would ask her is if she would ever write a magical realism novel. With her writing style, I think she would be good at it. I think she would also do a good job writing a magical realism novel featuring a character that has a mental illness.
As a writer, what genre is out of your comfort zone that you would like to conquer someday and write within?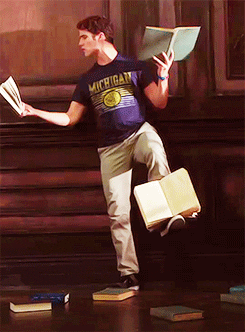 Science fiction is a genre generally out of my comfort zone, as anything scientific tends to go right over my head. I love fantasy and contemporary so much I'm not sure if I would ever write anything else.
What specific edition of a book would you like to own someday? It could be a rare, a first edition, an anniversary edition, signed, or one with a cover special to you, etc.?
Not sure. I don't pay attention to anniversary or special editions. I own graphic novel adaptions of some of my favorite books, like The Handmaid's Tale by Margaret Atwood, but do those count? If I already have a copy, I can't justify it to myself to spend money on another copy of the exact same book if the old one is perfectly fine. I might consider getting the special collector's edition of A Court of Thorns and Roses by Sarah J. Maas since it is one of my all-time favorites. Only that is a hard maybe.
Are there any books or bookish items that you like to collect?
I likely have as many bookmarks as I do books. Lately, I have been getting into collecting graphic novel adaptions of classic novels, like The Handmaid's Tale by Margaret Atwood or well-known works, like Speak by Laurie Halse Anderson.
Name one bookish place you'd like to visit. (Not somewhere you'd like to visit because of a book and not a fictional place within a book, a library, bookstore, etc.)
Easy: Shakespeare and Company in Paris.
Name a bookish event you'd like to attend (a festival, signing, book fair, etc.)
If I ever get the chance, to attend BookCon/Book Expo, Yallfest, or the American Library Association (ALA) Conference, I doubt I would turn it down. Problem is, crowds make me anxious.
Your WIP is getting published and designing the cover is solely up to you. What does it look like?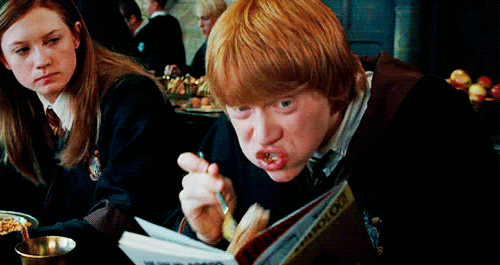 Truth be told, since right before my mom went on hospice towards the end of 2017, I have done next to nothing on any of my works in progress. But an idea I always thought about was a young adult fantasy novel, with darker primary colors and a girl on the cover in a flowing dress.
What's one thing you'd like to accomplish within the bookish world? As a writer, reader, blogger, whatever you want.
At the moment, that would be getting back into writing overall. Like I said, I have not done any work on any of my creative writing projects since before my mom died. Besides, having story ADD, she constantly needed my attention. I tried to get back into it, but writing suddenly became too hard. Blogging was just easier. I would like to write and publish a book someday. Graduate school is holding a lot of my attention now, but the urge to be creative is slowly coming back.
I tag: