It's catch up time now!
With school, I didn't have a lot of energy for creativity and I wasn't reading enough to do individual book reviews. I found the Behind the Blogger Tag on Rebecca's blog a while back. Now, I'm finally getting around to posting it.
Trying not to babble too much. On to the tag!
Why did you start blogging and why have you kept blogging?
I started my blog in the fall of 2016. I had just graduated from college and found myself unemployed. Between filling out job applications and sometimes getting an interview and always getting rejected, I was slowly going insane. Worse still, I had story ADD—I could not settle on what novel project I wanted to focus on. I needed something to keep me grounded.
My friends had encouraged me to start a book blog. I don't have a lot of readers in my life and social media offered a platform to find like-minded people. Most importantly, it would keep up my writing habit. After more deliberation, I wrote my first blog post on WordPress.
Three years later, I am still blogging. Besides meeting a ton of nice people in the comments, blogging has been overall therapeutic. It was a distraction when my mom was sick. It has continued to help me relieve stress in between homework and school projects. Though this past semester was relatively easy, one before was really stressful. Writing helped a lot.
What is your favorite type of blog post to write?
Though I haven't done any this year, monthly TBRs and wrap-ups. I'm a goal-oriented person. I like picking books I want to read in a month and then see how I did at the end. But in 2019, I wanted to try something different in order to work around my school schedule. That, and I wanted to see if I liked having the general reading wrap-ups, usually posted once I get around to it, over a monthly commitment.
What are your top 3 favorite blog posts?
The first I thought of was the Recommending Books I Didn't Love but You Might. I'm not a fan of bashing a book, even if I genuinely hated it. No one reads the same novel and I would feel guilty if I deterred someone from finding something they might enjoy just because it was simply not my cup of tea. The books on this recommendations post were ones I rated between 2 and 3 stars. Only they were not without their qualities I think other people would appreciate.
The second favorite blog post is the most recent: Top 5 Tuesday Slytherin House recommendations. I consider myself as far away from Slytherin as one can get. Yet, of all the House recommendations in Shanah's Harry Potter themed February, the Slytherin post was the most fun.
The last of my favorites is a tie between the Random Books on my TBR post and the Hidden Gems Recommendations. The former was meant to remind me that there are books quickly gathering dust at home that deserve my attention. The latter I wrote while still on a high after reading four great books in a row. It was a blog series idea I had, since I tend to read a lot of books that fly under the radar. I still might do another one in the future.
What are some of your favorite things to do to relax?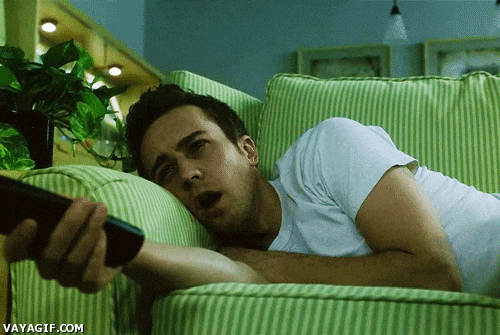 The main thing I do to relax is read. Writing for my blog helps me unwind sometimes, too. Although, lately, watching BookTube videos and Netflix shows has been my preferred choice of relaxing.
Another thing I like to do to relax or to stay focused is make lists. Lately, it's TBR lists of books I own and books I will buy/read eventually. Sometimes, my mind drifted off during class (I woke up at 4:15 in the morning, guys). To stay awake, I made a list or two in my notebook. Once I do that, I'm able to get back to task at hand.
What are 3 of your favorite things?
I made a point of picking things that are not related to books or writing, i.e. Happy Hello Art magnetic bookmarks or libraries….
One of my favorite things is Christmas. While everyone is stressed out trying to shop for everyone, I like shopping. I like going to stores, picking out new ornaments to put on the tree and cute wrapping paper at Target. Fortunately for me, my dad and my brother are easy to shop for. I love Christmas music and movies. I like the cozy feeling. Lastly, I love the wrapping up of one year and the anticipation of another.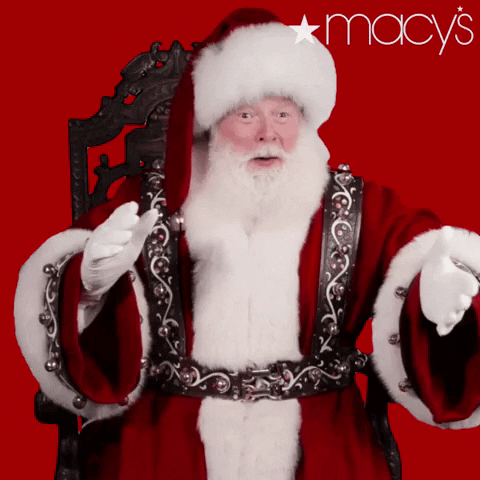 A second favorite thing is my dog Ziva! She is a nine-year-old female shorkie, a half-shih tzu and half Yorkshire terrier mix. We got her in July of 2010. She was named for Ziva David, my family's favorite character on NCIS. It's a rather odd name for a dog, but her quirky, high-energy, and feisty personality make it a perfect fit. She refuses to sleep on her dog bed in the kitchen anymore. Whenever we tried to make her stay, she knocked down the gate and proceeded to sleep in the living room on her favorite chair. We've given up at this point. Ziva also likes naps, peanuts, eggs, and running around outside.
My third favorite thing is Beauty and the Beast. The live-action film, the animated film, retellings, and any merchandise. I don't know if anyone has noticed, but my bedspread is the glass window design from the original Disney animation movie. I was 25 when I got that for Christmas, but I asked for it and I don't care. Sadly, I don't have as much merchandise as I would like. I practically drool while browsing Hot Topic Beauty and the Beast stuff online.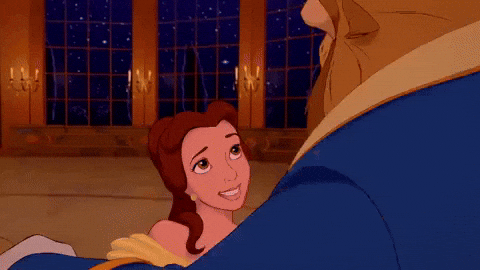 What are your proudest blogging moments?
Honestly, just starting a blog in the first place. I had to learn to "put myself out there," so to speak. I had to learn how to build my platform and gain followers without being a troll. I took to Instagram and other apps to advertise whenever I posted. I became more involved in the blogging world, like participating in Top 5 Tuesday and commenting on other people's works. When I started this blog, I had no intention of making it big. I only wanted to write and talk about books. I still only want to write and talk about books.
What are your hobbies outside of blogging?
Besides, reading and blogging, I don't have a lot of hobbies. I like to go for walks, but I hate walking around aimlessly so I must have a destination in mind whenever I do. I watch a lot of BookTube videos. I watch movies on Netflix and sometimes TV shows; most recently, it was Castlevania (Alucard my babe <3).
With Criminal Minds ending next season, I'll have to find another TV show to watch. I want to say "hanging out with my friends," is another hobby. However, after college, the majority of my friends moved out of state or our lives are so busy adulting we haven't had a lot of opportunities to make plans. Fortunately, we text daily.
A hobby I want to get back into is coloring books. I got some coloring bookmarks from my latest trip to my local library. I forgot how therapeutic the activity can be.
Describe your personality in 3 words
Hard working: I put all I have into my school work and any job I have. I want my degree and I want money so I can move out of my dad's house, into my own space.
Smart: Though I didn't always feel like a smart person growing up, or even sometimes now, I know I am. I have to keep reminding myself that I possess my own type of intelligence that does not make me better or worse than anyone else.
A slightly extroverted introvert: Part of what drew me to the archives field of library science was that the job would not require too much interaction with the "public." Then, I started my archives internship. While I had my own space to arrange the materials to best help me organize, not having frequent opportunities to interact with people was more uncomfortable than I anticipated.
When I met with my advisor to pick my classes for next semester, she asked if I ever considered reference or outreach in archives. She brought attention to what I had been wondering for weeks: that I might be a more sociable introvert than I always believed. It's given me a lot to think about in terms of my career.
What are your top 3 pet peeves?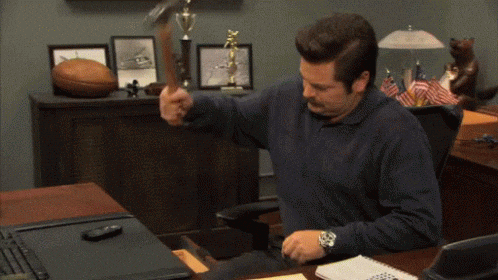 People who call and don't introduce themselves. I got this all the time when I answered phones at my various jobs. I even don't like it when it's people I know who call me on my cellphone.
Sexism on both sides, i.e. women can't sleep around with whoever they want or a man can't cry.
I hate all of it.
What's something your followers don't know about you?
I repeated the first grade. I was never formally diagnosed with a learning disability, but I struggled in school as a child. For kindergarden and the first time I went to first grade, I attended Catholic school. My parents initially planned to enroll me in public school, but my mom changed her mind and somehow convinced my dad to send me to a private Catholic school.
Kindergarden was fine—my teacher so happened to be my grandmother's godchild—only the first grade teacher was a horrible woman. I was a bubbly, quirky kid. I did not fit in with the norm. Worse still, even as they made parents pay through the nose for a supposedly top-notch education for their children, they did not have any resources to help me. My parents pulled me out of that school when they could, except it was too late. I was put into a box of expectations no one would let me out of it until I was well into my 20s.
Now, I have a Bachelor's degree from a four-year college where I graduated Magna Cum Laude, and I'm now getting an advanced degree from a well-respected university.
F—k the haters.
I tag: