Since there was no Top 5 Tuesday topic this week, I decided to make my own. A controversial one at that.
I pride myself on reading widely. I read long books and short books. I read both young adult and adult books, across a variety of genres, overhyped or under-hyped. I think that's why I'm so drawn to a career as a reader's advisory librarian: I read so many books, I want to encourage others to do the same.
But like any reader, there are books I have no interest in. No matter how much praise it's getting, it's not drawing my attention in libraries or bookstores or gaining a spot on my ever-growing Goodreads TBR and Amazon wish list. Some of the books on this list I originally had on Goodreads, but have since taken off. With all the unread books I own and the ones I want to read eventually, not to mention stories I someday want to reread, there are even some beloved titles that just don't make it to my list of priorities.
Those are:
An Absolutely Remarkable Thing by Hank Green
I know lots of people love An Absolutely Remarkable Thing. Thing is, I don't get it. Alien robots and social media? While I liked Hank's brother John Green's books when I read them, I didn't love them either. In fact, I unhauled them recently.
Regarding An Absolutely Remarkable Thing, I have come to the conclusion you have to be involved to a certain level of social media to really get anything out of it. For me, blogging is a hobby I don't take too seriously. Social media is more of a platform to kill time on. I don't care that much.
The Song of Ice and Fire series by George R.R. Martin
Me not wanting to read the Song of Ice and Fire has nothing to do with me watching the show. In fact, I could care less about Game of Thrones. I've watched episodes occasionally, but it's more of something I ended up watching because my dad is hogging the TV.
Actually, I used to resent Game of Thrones because I would get kicked out of my own bedroom on Sunday nights. My mom hated it, so my dad would watch it on the TV he stashed in there while I was in college. That hasn't been an issue for a while—I got new bedroom furniture as a graduation present and it took up enough space where the table with the TV no longer fit—but still. Game of Thrones and I don't have the best relationship.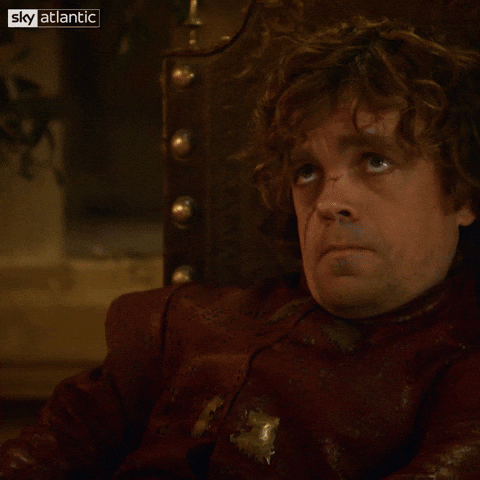 Tangent aside, I'm not intimidated by larger books. Larger adult high fantasies are something I've gotten more into recently. It's my lack of interest in the overall Game of Thrones that is a big deterrent.
Lord of the Rings and The Hobbit by J.R.R. Tolkien
Similar to Game of Thrones, I have seen bits of the Lord of the Rings and Hobbit movies, yet never had the desire to pick up the source materials or even see the film adaptions through. I realized I don't have a problem with too many characters and storylines. If done right, I find them entertaining. But for whatever reason, like Game of Thrones, I have just never been compelled to read the Lord of the Rings or the Hobbit.
Crazy Rich Asians by Kevin Kwan
I have a strong suspicion I won't like the Crazy Rich Asians trilogy by Kevin Kwan. How can you not tell your girlfriend about your family? How could you let your mother and grandmother treat her like that? It's already making me mad. Aside from that, reviews I've seen say Crazy Rich Asians is dense and the POVs can get mixed in together so much you don't quite know who is narrating. I don't have time for that, sorry.
The rest of the Outlander series by Diana Gabaldon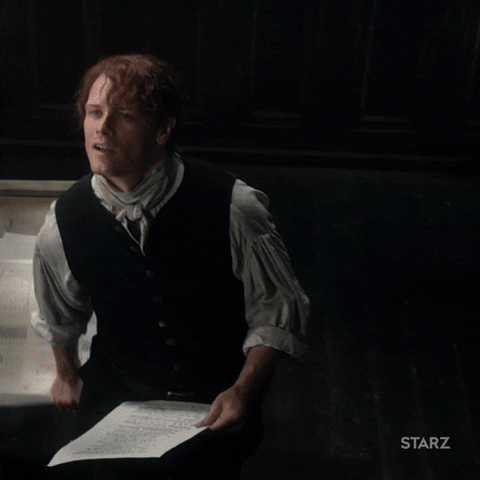 I read Outlander a couple of years ago. I enjoyed it, but I wasn't head over heels in love like so, so many other people. I liked Claire, but, sadly, Jamie Fraser doesn't do it for me. I had the rest of the books in this series on my Amazon wish list for the longest time. I intended to pick up the rest of the series, yet seemed to forget they existed. Right now, there are about nine books in the series and they are all long. That is not what's keeping me away. It's the fact that Outlander was so boring for me for most of the time I was reading it.
At this point in time, I have no interest in completing the series. However, it is a hard maybe. If I were, I would definitely have to reread Outlander. Which, admittedly, is not something I'm looking forward to….
What popular books do you have no interest reading?