Spring break is over and I'm trying really hard not to stress about the assignments I have due next week.
I told myself taking a break from school work the past two days was good for my mental well-being, allowing my brain batteries time to recharge. Besides reading, writing is the most therapeutic form of release. I didn't realize how badly I needed it until now.
Thankfully, I saw this book tag on Rebecca's blog. It looked easy and fun. Plus, it got me to talk about something I don't bring up often: books I didn't like.
On to the tag!
Which book, most recently, did you not finish?
Fade Into You by Nikki Darling
I found Fade Into You while browsing the new arrivals in the young adult section of my library. From the synopsis on the back cover, it sounded like a memoir of the author's high school years in the mid-1990s as she struggled with drug addiction and adolescence. Nineteen pages in, I was like….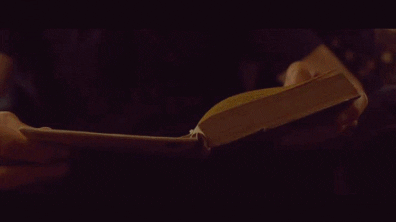 I think the author was trying to write the book through the eyes of a teenager that was high all the time. But still…one minute, the narrator was having a spat with her mother, the next she was talking about dead hamsters. I couldn't take it.
Which book is your guilty pleasure?
The Women of the Otherworld series by Kelley Armstrong
These books are urban fantasy, the keeper of a lot of problematic tropes, i.e. borderline abusive relationships. I say I love this series and it holds a special place in my heart as inspiration for my writing. That is still true. Even at sixteen, I knew there were some problems that could not be overlooked. It didn't change my love for the books, though. Only now, remembering how much I actually hated Elena Michaels and Clayton Danvers's relationship, I'm starting to have second thoughts.
Clay changed Elena into a werewolf without her consent. He was extremely possessive, to a point where he almost killed a teenaged boy (who happened to be the son of a childhood friend) for having a crush on Elena. Elena herself could be nasty and petty. And she could be abusive towards Clay as well. It was overall an extremely toxic relationship.
I think that's why I haven't gotten around to rereading The Women of the Otherworld series and considering unhauling them. Elena and Clay's relationship is not the only problem within this series, either. If it was just that, I would have done it already. Yet, if it came down to it, I don't know if I could go through with getting rid of the series. Like I said, a guilty pleasure.
Which book do you love to hate?
The Princess Diaries by Meg Cabot
I didn't like these books when I read them in high school and I still don't. Even now, when I think about them, I'm filled with annoyance. I hated Mia. I didn't like Michael. I despised Lily. Overall, when I'm in a bad mood, I take my anger out on this series (which is funny because I don't own the books anymore).
Which book would you throw into the sea?
Woman of God by James Patterson
The fact that I enjoyed so many of Patterson's other books only makes me madder. While I love the idea of a female pope, the whole book was executed poorly. No plot, no character development, and more than a little insta-love. Reading Woman of God was not a pleasant experience. So much so, I don't know if or when I will pick up another of Patterson's books.
Which book have you read the most?
The Summoning by Kelley Armstrong
I probably reread The Summoning, the first book in The Darkest Powers trilogy, at least three or four times. I reread it each time I got the next book in the series. And I'm pretty sure I read the series straight through once I had all the books. I loved the series, but I was also an unemployed fifteen-year-old that had to rely on her birthday and Christmas for gift cards as well as not having access to a well-stocked library. So, I did a lot of rereading back then.
Which book would you hate to receive as a gift?
Aristotle and Dante Discover the Secrets of the Universe by Benjamin Alire Saenz
I wanted so, so much to love this book. I tried to, even though I had to sincerely push myself to read it. The writing made me cringe and the romance felt forced. If I got this as a gift, I honestly don't know what I would do with it. I'd likely smile, say thank you, and take it. Then put it somewhere on my shelves I wouldn't have to see it too much. Depending on whoever it was that gave it to me, I might keep it forever or wait a while and then get rid of it.
Which book could you not live without?
The Princess Saves Herself in This One by Amanda Lovelace…or just books in general.
For the sake of the tag, I picked The Princess Saves Herself in This One, which is true. It was my favorite book of last year and now one of my all-time favorite books. I read it at a time where I was caught between grief and a hard place, wanting to get my life started again but fully aware my family still needed me. Then, I read The Princess Saves Herself in This One. I was rejuvenated.
But, if I'm being honest, all the books I have read got me through a lot over the years, as much as people have.
Which book made you angriest?
Whitefern by V.C. Andrews
I nearly screamed from excitement when I saw we were getting a sequel to V.C. Andrews's one stand-alone novel, My Sweet Audrina. I almost bought it, but it was $20. Thank God I didn't.
This "sequel", or rather the ghostwriter, completely butchered what happened in the original novel. Instead of a spunky, curious heroine determined to find answers, Audrina became a passive participant, waiting for things to happen to her. Another character did a total 180 that made no sense. I could deal with mediocre writing, but if you are going to write a sequel to a book like My Sweet Audrina, you better get all your ducks in a row first.
Which book made you cry the most?
A List of Cages by Robin Roe
I am not a book crier. I might get teary-eyed, but never a full on sob fest. A List of Cages is the exception. I distinctly remember tears streaming down my face as I got into the graphic depictions of child abuse. I wanted so badly to protect the boy but I couldn't. It hurt my heart more knowing there were real kids out there living through this on a daily basis.
Which book cover do you hate the most?
The entire Vampire Academy series by Richelle Mead
I don't make a big deal about book covers. To me, it's whatever. Even with the Vampire Academy series, I wouldn't go as far as to say I hate them. More that they are so cheesy they don't do anything for me.
What is a book you enjoyed but you hated the cover?
I tag:
and everyone else!